---
NORDERNEY192 NIEUWS:
---
Tracklist Tribute to the Piratestations Box
Geplaatst op 2 mei 2010
Beste Muziekliefhebbers,
Op het internet zie ik allerlei onzin bij de trackvermelding van de Tribute to the Piratestations Box. Hierbij de juiste informatie. Alle tracks zijn de orginele single versies, tenzij anders vermeld.
Ad Bouman
ARTIEST
TITEL
Program
CD 1
Chicago
Beginnings
ROS
Sam & Dave
Soul man
ROS
Eddie Floyd
Big bird
ROS
Aretha Franklin
Think
ROS
Doobie Brothers
Listen to the music
ROS
Four Tops
7 Rooms of gloom
ROS
Equals
Black skin blue eyed boys
ROS
Episode Six
Morning dew
ROS
Gloria
Bitter sweet
ROS
James Brown
I feel allright
ROS
Linda van Dyck
Seduction song
ROS
Los Bravos
Going nowhere
ROS
Martha & the Vandellas
I'm ready for love
ROS
Seals and Croft
Diamond girl
ROS
Marvelettes
Don't mess with Bill
ROS
Status Quo
Pictures of Machstickmen
ROS
Ronettes
You came, you saw, you concoreted
ROS
Guess Who
No time
ROS
Stevie Wonder
A place in the sun
ROS
Traffic
Paper sun
ROS
Temptations
Beauty is only skin deep
ROS
Who
I can't see for miles
ROS
CD 2
Kinks
Till the end of the day
LHS
Kenny Rogers & First Edition
Just dropped in
LHS
Eric Burdon & Animals
When I was young
LHS
Young Rascals
How can I be sure
LHS
George Cash
Nightingale
LHS
Flying Burrito Brothers
A man in the fog
LHS
Cuff Links
Tracy
LHS
Keith
98.6
LHS
Lynyrd Skynyrd
Sweet home Alabama
LHS
Pretty Things
Midnight to six man
LHS
Simon Stokes & Nighthawkes
Voodoo woman
LHS
Julie Driscoll & Brian Auger
Road to Cairo
LHS
Sir Douglas Quintet
She's about a mover
LHS
Eric Clapton
Let it rain
LHS
Amen Corner
Gin house blues
LHS
Spencer Davis Group
Gimme some lovin'
LHS
Them
Richard Cory
LHS
Supersister
A girl named you
LHS
Flashback
There he comes
LHS
ELP
Lucky man
LHS
Del Shannon
Runaway 1967
LHS
Spooky Tooth
The Weight
LHS
CD 3
Len Barry
Like a baby
ARL
Rob Hoeke
When people talk
ARL
Brian Hyland
The joker went wild
ARL
Blue Rondos
Little Baby
ARL
Chris Montez
Call me
ARL
Golden Earring
Sound of a screaming day
ARL
Leapy Lee
It's all happening
ARL
Sandie Shaw
Tomorrow
ARL
Boudewijn de Groot
Voor de overlevenden
ARL
Chris Andrews
Stop that girl
ARL
BZN
Waiting for you
ARL
Hayes & Wadey
What does she wants
ARL
Group Check
Ciao baby
ARL
Pebbles
Get around
ARL
Roek Williams & Fighting Cats
I'll cry
ARL
Searchers
Take me for what i'm worth
ARL
Sandy Coast
I see your face again
ARL
Tom Jones
It's not unusual
ARL
Gee Bros
Let me find the sun
ARL
Shoes
Farewell in the rain
ARL
Sammy Soul Set
Moontalk
ARL
Soul Survivors
Explosion in my soul
ARL
CD 4
Marianne Faithful
Summernights
BIG L
Outer Limits
Just one more chance
BIG L
Bob Lind
Elusive butterfly
BIG L
Hedgehoppers Anonymous
Don't push me
BIG L
Jacques Dutronc
Et Moi, et moi, et moi
BIG L
Jackie Trent
It's all in the way you look at live
BIG L
Ivy League
My world fell down
BIG L
Bruno
Wonder boy
BIG L
Little Anthony & the Imperials
Gonna fix you good
BIG L
Merseybeats
Don't look around
BIG L
Mojos
Why not tonight
BIG L
Bachelors
Can I trust you
BIG L
Chrispian St. Peters
Changes
BIG L
Nita Rossi
Untrue, unfaithful
BIG L
Left Banke
Walk away Renee
BIG L
Second City Sound
Tchaikovsky one
BIG L
Ruperts People
Reflections of Charlie Brown
BIG L
Truly Smith
I wanna go back there again
BIG L
Unit Four Plus Two
Baby never say goodbye
BIG L
Roger Miller
England swings
BIG L
Montanas
Ciao baby
BIG L
Noel Harrison
A young girl of sixteen
BIG L
Procol Harum
A whiter shade of pale
BIG L
26 tracks
CD 5
Fortunes
Caroline
Caroline
David McWilliams
Days of Pearly Spencer
Caroline
Billy Fury
In thoughts of you
Caroline
Brenda Lee
Is it true
Caroline
Brian Hyland
The joker went wild
Caroline
Foundations
Back on my feet again
Caroline
Glen Dale
Goodday sunshine
Caroline
Herd
From the underworld
Caroline
Ike & Tina Turner
A love like yours
Caroline
Petula Clark
Sign of the times
Caroline
Roy Orbison
Lana
Caroline
Lovin'Spoonful
Darling be home soon
Caroline
Honeycombs
This year, next year
Caroline
David Garrick
Don't go out into the rain
Caroline
Lulu
Try to understand
Caroline
Overlanders
My life
Caroline
Small Faces
Whatcha gonna do about it
Caroline
Silkie
You've got to hide your love away
Caroline
Paul & Barry Ryan
Have pity on the boy
Caroline
Nancy Sinatra & Lee Hazelwood
Summerwine
Caroline
Unit Four Plus Two
Baby never say goodbye
Caroline
Wayne Fontana
Pamela Pamela
Caroline
Zombies
Whenever you're ready
Caroline
Satin Bells
I stand accused
Caroline
27 tracks
CD 6
Les Reed
Man of Action
RNI
Crabby Appleton
Go back
RNI
James Brown
Sexmachine
RNI
Clarence Carter
Patches
RNI
Free
Allright now
RNI
Sonny Charles
Black pearl
RNI
Stories
Brother Louie
RNI
Bread
It don't matter to me
RNI
Thin Lizzy
Whiskey in the jar
RNI
R. Dean Taylor
Taos in New Mexico
RNI
Lynsey de Paul
Sugar me
RNI
Paper Lace
The night Chicago died
RNI
Cees Schrama
Soul tango
RNI
Vicki Leandros
I am
RNI
Spinners
It's a shame
RNI
Gladys Knight & Pips
Midnight train to Georgia
RNI
Sparks
Amateur hour
RNI
Barry White
Can't get enough of you love
RNI
Allman Brothers Band
Ramblin man
RNI
Assembled Multitude
Overture Tommy
RNI
Waldo de Los Rios
Mozart Symphony 40
RNI
CD 6 Special
Cornelis Vreeswijk
Veronica 538
Special
Na na na na hey hey
Los Piratos
Special
CD 7
Cream
I feel free
ABTT
Lighthouse
One fine morning
ABTT
Free
Wishing well
ABTT
Black Swan
Echoes and rainbows
ABTT
David Gates
Suite: Clouds and rain
ABTT
Buoys
Look back America
ABTT
Mike Oldfield
Tubular bells
ABTT
Monsoon
The night of the fly
ABTT
Ten Years After
Working on the road
ABTT
Ian Mathews
Reno Nevada
ABTT
Simon Dupree & The Big Sound
Daytime, nighttime
ABTT
Sutherland Brothers & Quiver
Dreamkid
ABTT
Iron Butterfly
In-a-gadda-da-vida
ABTT
Earth & Fire
Song of the marching children
ABTT
Jethro Tull
Locomotive breath
ABTT
Collectors
Suite: What is love
ABTT
Them
It's all over now, baby blue
ABTT
Yes
Yours is no disgrace
ABTT
Tom Disseveld & Kid Baltan
Syncopation
ABTT
---
Foto's 17 april 2010 - Hotel Lapershoek
Geplaatst op 19 april 2010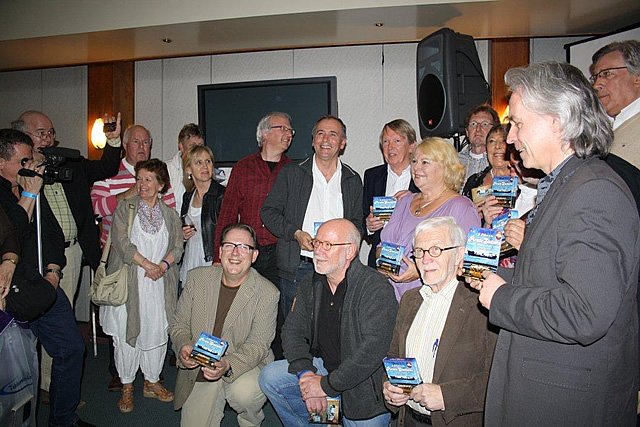 In de Norderney fotogallery zijn de foto's van Willem van der Plank (AVisueel) en Bert Verweij toegevoegd die ze maakten op 17 april 2010 in Hotel Lapershoek op de Veronica dag 'Hou 'm vrij!'.
---
Lex Harding jarig
Geplaatst op 16 april 2010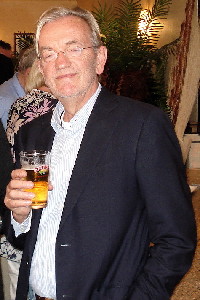 Vandaag viert onze eigen Lex Harding z'n 65ste verjaardag.
Wij van de Stichting Norderney en de leden-donateurs wensen hem een mooie verjaardag en nog vele jaren!
---
Fotoexpo 50 Jaar Veronica nu online
Geplaatst op 9 april 2010
Oud collega Hans Becker heeft tijdens z'n Veronica jaren vele duizenden foto's gemaakt. Een aantal daarvan hangt ook in RockArt. Maar nu heeft Hans ze online gezet. Ze zijn in lage resolutie en laten we afspreken dat ze zonder zijn toestemming niet "geleend" worden.
Juul http://www.hansbecker.nl/inleidingexpo.htm
---
Update donateur-ledenpagina
Geplaatst op 8 april 2010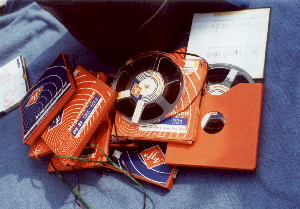 Weer vier programma's uit ons archief:
De techniek staat voor niets - Non stop muziek uit een nacht in 1974
Hits a GoGo door Jan van Veen van 14 november 1965
Lex Harding Show van 30 juni 1971
Rob Out show van 20 maart 1969
---
Veronica dag - 17 april 2010
Geplaatst op 7 april 2010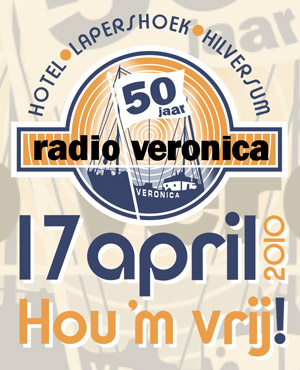 Op 17 april is het weer zover, onze jaarlijkse Veronicadag zal dan weer plaats vinden in Hotel Lapershoek te Hilversum.
En ook dit jaar is er net als vorig jaar weer de popquiz o.l.v. Erik de Zwart. Het is de bedoeling om ook dit jaar weer een paar teams samen te stellen die het tegen elkaar gaan opnemen.
Tussen 12.00 en 14.00 uur zal er weer live het programma Goud van Out worden uitgezonden via de website. Deze Goud van Out zal in Lapershoek vergezeld gaan van de clips die bij elke gouwe ouwe horen.
En als klap op de vuurpijl zal de 7-CD + DVD box "A Tribute To The Pirate Stations" ten doop worden gehouden door platenmaatschappij Universal. Het eerste exemplaar zal worden uitgereikt aan een bekende Nederlander/DJ. Dit alles omdat het dit jaar 50 jaar geleden is dat Radio Veronica begon met uitzenden.
De box bevat een aantal zeer speciale opnamen die nog niet eerder op CD zijn verschenen.
De CD's hebben allemaal een apart thema, bijvoorbeeld van Radio Veronica de "Rob Out show", de "Lex Harding Show", de "ABTT" en "Alle Remmen Los" . Maar ook de muziek en jingles van Radio London,Radio Caroline en RNI zijn vertegenwoordigd.
Verder is de dag bedoeld om weer met elkaar over de gezamenlijke interesse te praten.
Uiteraard zijn er weer diverse oud Veronica medewerkers aanwezig.
Ook museum RockArt is aanwezig met een stand.
Er is die dag een verrassing. Welke??
Lapershoek is open om 10.30 uur. En de toegang bedraagt € 5,00.
17 april, hou 'm vrij!
---
Stranding Norderney op canvas
Geplaatst op 6 april 2010
Wim Zonneveld stuurde ons een foto van het door zijn vader gemaakte schilderij van de stranding van de Norderney.
---
Werkzaamheden website
Geplaatst op 3 april 2010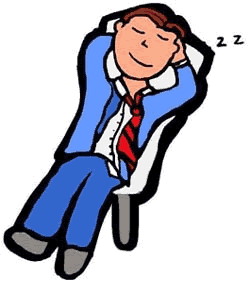 De website www.norderney192.nl zal woensdagavond 7 april 2010 worden verhuisd naar een andere server. Dit zal gaan plaatsvinden (als de planning gehaald kan worden) na 21 uur in de avond.
Zo spoedig mogelijk zal worden geprobeerd de website weer bereikbaar te maken.
Hopelijk gaat dan alles weer goed maar mochten er zich toch nog kleine problemen voordoen dan zullen we die zo gauw mogelijk proberen op te lossen.
Ook zullen er voor de donateurs-leden de eerste dagen minder programma's te beluisteren zijn. En zullen er ook programma's ververst worden.
Update 8 april:
Dankzij goed voorwerk en beheer van de servers door Johan Kentin van http://www.telco.eu is de verhuizing vlekkeloos verlopen.
Hulde aan Johan! Als het goed is zal binnenkort de songinfo rechtsboven ook wel weer gaan draaien. Dit moet nog even aangepakt worden.
Eventuele problemen graag melden aan per@norderney192.nl
---
---

STICHTING NORDERNEY | internet www.norderney192.nl | e-mail info@norderney192.nl
sitemap| login donateurs | login medewerkers

Het copyright op alle artikelen en informatie op deze website berust bij de Stichting Norderney tenzij anders vermeld. Niets mag geheel of gedeeltelijk worden overgenomen of vermenigvuldigd, in welke vorm dan ook, dan na voorafgaande schriftelijke toestemming van de Stichting Norderney.

---